Cloud computing, social media, big data and 24x7 online devices. We all heavily depend on IT services. These services are highly interdependent and delivered by many collaborating partners (see figure). In my life as creative thinker, consultant, entrepreneur and scientist (PhD) I have developed innovations to improve the performance of IT services in these complex environments. This site offers an overview.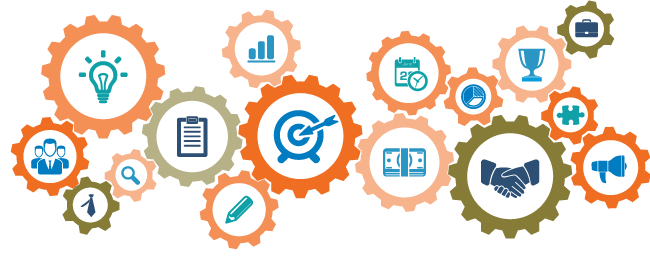 Fascinated by performance in networks
For over 10 years working on network oriented challenges and performance improvements at large multi-national companies, in information-intensive branches (see LinkedIn).

I do not believe in constraints, I believe in innovating and implementing solutions.
Innovations for practice
In 2005 I started the development of a library with best-practices for realizing large scaled changes in information-intensive branches. The development of the library, under the name Common Sense®, was triggered by Thijs Homan which I met during my Master (MSc) Organizational Change en Supply Chain Management. These best-practices have been applied on an international scale over the years. I'm now taking part in a group of likewise minded people for the application and development of Common Sense.
Recently I have completed a dissertation (PhD) at the VU University at Amsterdam which I will defend on 18 June 2015. My PhD has resulted in scientific publications about performance improvements and Agility in networks of IT service providers. The PhD has also led to innovations in the area of Scaled Agile and decreased IT incidents in complex environments.
Connection with Search4Solutions
As managing partner and strategic consultant I am connected with Search4Solutions BV. Search4Solutions finds creative ways and unbeaten paths to improve the performance of large organizations in information-intensive branches.
Lecturing at seminars and events
I receive regular requests to give lectures and presentation at events and seminars. I enjoy sharing my knowledge and so feel free to contact me about the possibilities.
Below you find an overview of my publications and scientific papers:
The papers have been published in scientific journals and only accessible with a library account. Feel free to ask for a private copy.